Jinyu machinery has been in the industry of the embossing machine for 19 years, and its products are spread all over the country :India, Pakistan, Mexico, South America and many other countries and regions.The products are well received by the customers at home and abroad. Jinyu machinery is constantly improving and developing new embossing equipment, insisting on leading the technology and making efforts to create the core products with independent intellectual property rights.So,I'll tell you about the knowledge of embossing
Embossing machine alias: glue machine, silicone machine, printing machine, hot pressing machine, silicon rubber embossing machine.
Working principle:The raw material used is liquid silicone and liquid PVC .By dropping the glue to the mold, the material is directly covered with the cloth on the mold, then the cooling is made after adding the temperature, the time can be set in advance, the operation is simple, the equipment structure is compact and the oil pressure pressure is used, the performance is stable and safe, and the adhesive force of the product is strong.
advantage :
1. Self counting function, automatic statistics of the number of die.
2. The temperature is up and down, and the temperature is adjustable at 0-400 degrees centigrade. The intelligent temperature control makes the setting temperature difference from the actual temperature by + 1 degrees Celsius.
3. The double position of the embossing machine adopts double oil pumps, and the oil pressure is pressed, and the pressure is stable. Double working position at the same time does not affect the working speed and pressure of both sides. And the embossing machine can be customized according to the customer's needs.
Type:
1. automatic embossing machine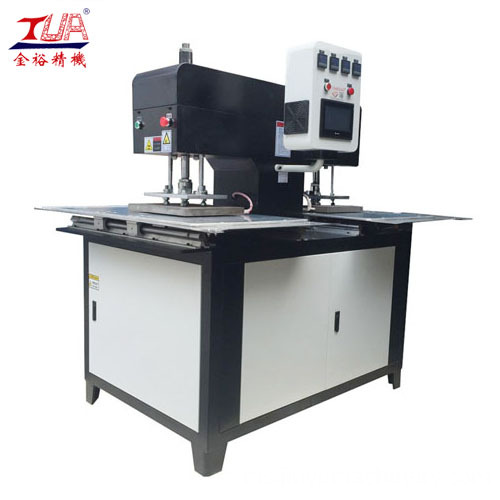 2. Standard embossing machine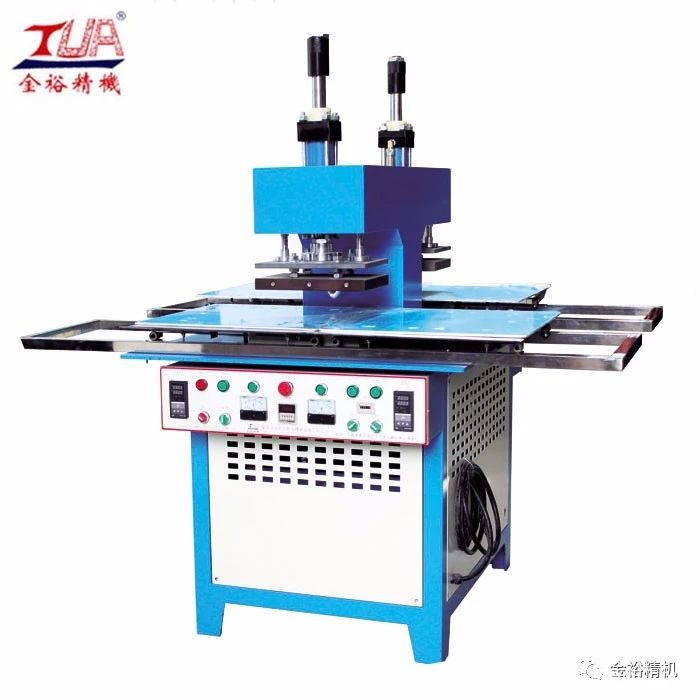 3. Finished clothing embossing machine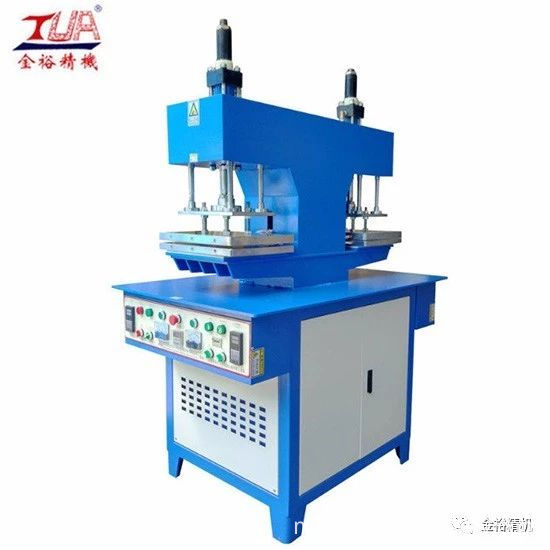 4. Rotary embossing machine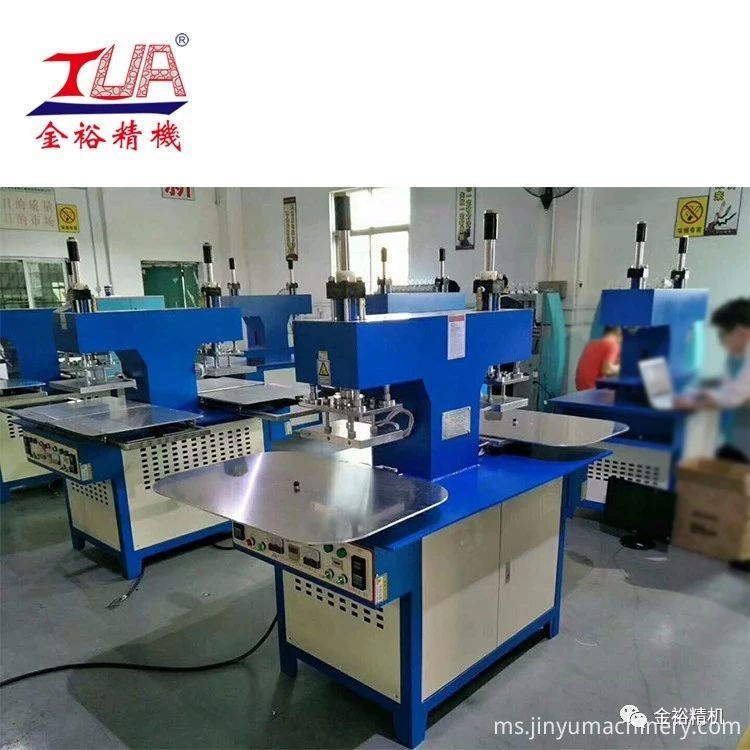 5. Four station embossing machine